True love surprises and we are planning nice surprises for you.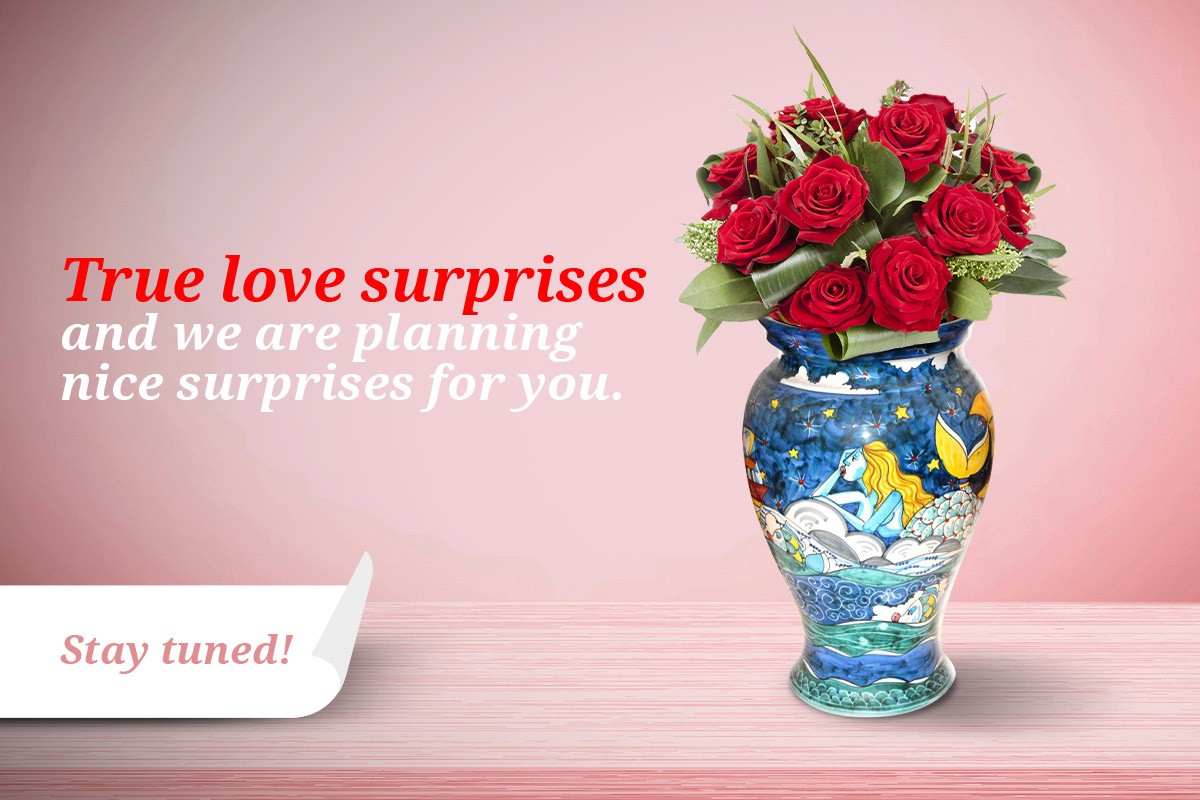 Valentine's Day is the feast of all lovers and of love.
We are in love with our craftsmanship and celebrate it every day!
These days, in particular, we are preparing many surprises for you and we will surely amaze you with a new and exclusive shopping experience...
New website, new products, new colours... but the same quality and passion...
We are in business from over 40 years and our goal is always the same: to make 110% happy all our customers coming from all over the world in the super best way!
Stay tuned and you won't regret it!
As always, we are here to also hear any single specific request; we do really have very talented artist ready to make you happy as fast as possible.
So, If you have any questions, our customer support team is ready to help you!