About us
Handmade Italian Ceramic
Inspired by a passion for beauty and love of his land, Mario Criscuolo founded "Ceramiche Piccadilly" in 1981, and passed on his careful attention to details and dedication to quality products to future generations.
This family business has a long tradition of experience in designing and creating high quality ceramics. Not only are we dedicated to making our Majolica products beautiful, but our family business has the experience necessary to create high quality durable products. The inspiration for this perfect blend of beauty and durability comes from our brilliant history along the Amalfi Coast, a place which has inspired people for centuries."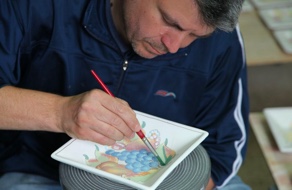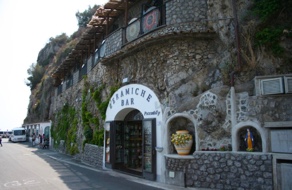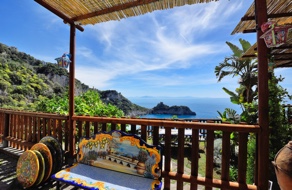 In our store you will find a large choice of kitchen items, home decor ideas, gift ideas and also lovely weather-resistant lava stone table, impervious to frostand the sun's UV rays.
We at Ceramiche Piccadilly continue to put passion into every treasured piece we make.
We offer a wonderful variety of choices to complement all your needs and perfect for every event.
Our born place is situated in a fantastic scenery of nature very close the famous Emerald's Grotto.
It is with a touch of warranted pride that we invite you to visit our store in the heart of the Amalfi Coast in Conca dei Marini, between Amalfi and Positano.
Large selection of our handmade pottery is available also on our website. Browse all our masterpieces online: at Piccadilly's factory, we've beautiful artworks for the home suitable for all.
In case you are interested in customized pieces for special events (for example a new set of dishes with the name on the back of every single artworks, a new plaque for the entrance of your house with your family name on it, etc.)
please feel free to contact us, [entering also a phone number to make easier and faster the communication]; we will be happy to satisfy your own specific requests as fast as possible.
To be always update about news, special deals, events and much more, we do really suggest to have a look to our blog and to follow our social media pages: instagram and facebook.
Don't lose the opportunity to get a piece of Italy and the Amalfi Coast insured door to door at your house in a very short time in few clicks !!!!
Ceramiche Piccadilly ... Artworks for all since 1981!!!!